25th Annual KMSU Auction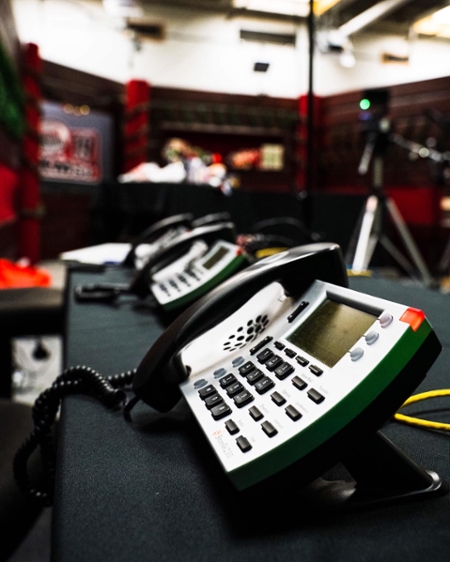 The Minot State University Professional Communication Department will host the 25th annual KMSU Auction on Thursday, Nov. 30 at 6:30 p.m. The auction will be broadcasted on local access KMSU Channel 19, accessible for SRT and MIDCO customers, and is streamed in real-time on Youtube Live.
The KMSU Auction is a fundraiser for the Minot State University professional communication department and contributes a portion of the proceeds to a local organization each year. Thanks to generous donations from local businesses, many items are gathered and placed into packages. These packages are then auctioned off in a format similar to that of the Home Shopping Network, but with the bidding style of Ebay. During this live television auction, viewers call and place their bids on-air during an allotted time period. The highest bid wins the package!
This auction is produced, promoted and performed solely by MSU students. It is not only a successful fundraising activity, but allows students to participate in all facets of event planning. Sales, graphic design, writing, editing, shooting video, running cameras, audio production, public appearances, broadcast production, promotions, social media, website editing, organization, teamwork, time management, communication and live television are just a few of the skills gained throughout the semester and the night of the auction.